Tuesday, November 13, 2018    
                 Friday Sunset  4:33 pm  -  Saturday Sunset  4:31 pm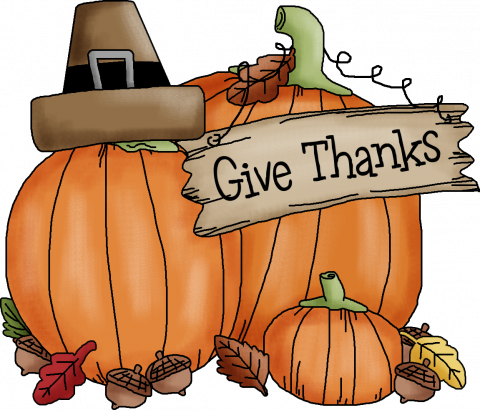 Sabbath Services this Week                                                  
Speaker: Larissa Bitton
Elder in Charge: Sally Coffin
Friendsgiving Potluck Feast (info below)
 
Friday Harbor SDA Church 
Speaker: Brian Xavier
Elder in Charge: Dale Downs
Thanksgiving Fellowship Potluck
Dinner and Prayer Meeting at the Friday Harbor Church on Wednesday evening at 6:00 pm.  Bible study will begin at 6:45 pm.  Everyone is invited. Virlinda will be preparing the dinner this week.
Friday Harbor Church Board will meet on Thursday, November 15 at 6:00 pm at the church.
Friendsgiving Potluck Feast on Orcas on Sabbath evening at 5:30 pm will be at the home of Kelli Vigil, with Larissa Bitton assisting.  RSVP to Kelli for further information and to indicate what you will bring.  Directions will be posted in the bulletin.
Thanksgiving Fellowship Meal at the Friday Harbor Church this Sabbath, November 17 following the church service.


Canned Food Drive  Bring your canned food donations to the Friday Harbor Church this week so it can be distributed to the food bank for Thanksgiving. May God bless you as you give to those less fortunate.
Orcas Adult Sabbath School has a fresh new format…check it out!  We meet in the OCS High School Room 302 at 10:10 am
A Prayer Journal is a weekly feature by Elder Glenn Aufderhar.  May it be a blessing to inspire you to consider your own prayer journal.


Friday Harbor Church Pantry thanks you for your continued support of food donations. 
Friday Harbor Church Bulletins  All bulletin information can be sent to Friday Harbor Church or Virlinda.  Please turn bulletin info in by Wednesday evening prior to Sabbath.
"Sharing Our Faith" class with Valentin Iordache will be held each Sabbath afternoon after the potluck in October and November at the Friday Harbor Church. This class will help us to learn techniques in witnessing to others. Hope you will plan to attend.
Orcas Chapel Music on Friday evenings from 7:00-8:30 pm. Bring your favorite musical instrument (and your voice) to join in sharing your talents with each other. Everyone welcome!
Orcas Women's Bible Study with a new study on "Discerning the Voice of God" by Priscilla Shirer.  The group meets each Wednesday at 4:00-5:30 pm in the OCS Lunch Room.  For more information call Sally Coffin (360-842-7743)

Lopez Bible Study will meet on Wednesdays in November at 7:00 pm at the Parlin's home. Everyone welcome.

Wednesday Evening Prayer Meeting  at the Friday Harbor Church at 6:45 pm. All are invited to join. Come early for dinner at 6:00 pm.

​
Small Group Prayer meets in the Orcas Christian School Elementary Building each Sabbath from 9:45 - 10:10 am.  Pray together or silently for God's leading in your life, for our community, our schools and our church.  Open to all.

Prayer time at FH Church each Sabbath after the Fellowship Meal. Hope you will join us.

Mission Story from the Indonesia  "Healing Lime"
The 4th quarter offerings support the Southern Asia-Pacific Division
 

November Birthdays
Wayne Fowler 4
Holli Kongorski 6
Katelynn Kemmerer 7
Ashley Mederios 7
Valentina Rivera 7
Roy Pomeroy 9
Linda Leamer 17
Joseph Hamel 20
Thomas Roosma 20
Stacey Kemmerer 22
Sherri Mederios 23
Jessica Laursen 25
Fall Ferry Schedule effective September 30, 2018 through January 5, 2019
HEALTH NOTE
by Sally Coffin, R.N.
A GRATEFUL HEART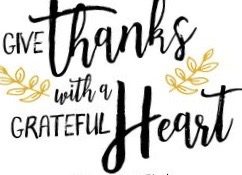 "True gratefulness comes from a conscious decision to recognize your blessings, coupled with the emotional feelings that accompany a thankful heart. An ungrateful person can utter the words "thank you" in protest. A thankful person can hold their gratitude as a guarded secret, yearning to be shared. Grateful people not only count and take joy in their blessings, but they influence others with words and deeds by deliberately displaying their pleasure and appreciation to those who should receive it. Life is full of opportunities for giving thanks. Begin by developing your grateful spirit today."  (taken from http://www.abetteryoublog.com)  
God knows that life can be challenging for each of us and gives us these words through Paul to reflect upon, "Do not fret or have any anxiety about anything, but in every circumstance and in everything, by prayer and petition, with thanksgiving, continue to make your wants known to God." Phil. 4:6
Live Gently and Be Blessed!
Sally Coffin, R.N.
Parish Nurse
THE WEEKLY NEWS WELCOMES YOUR NEWS!
PLEASE EMAIL IT TO SALLY OR ROCHELLE BY MONDAY NOON.